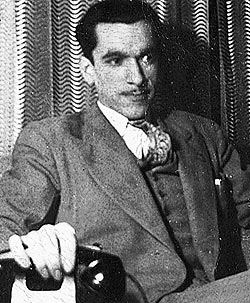 It's not how your story begins that matters. The real-life story of Roger Morneau, a demon worshiper who became a Christian author and prayer warrior.  His affiliation with a secret society is arrested when he makes an unlikely friend. Told by eyewitnesses Cyril and Cynthia Grossé who risk their lives to help him. Featuring gripping reenactments and flashbacks to World War II.
The film also explores Roger's worldwide prayer ministry (which included a list of over 25,000 names) and some of the actual people whose lives changed when Roger prayed for them. A hard-partying young man is lost and looking for hope. A woman has multiple heart attacks, and the doctors don't know why.
Interviews with Roger's family and friends testify that the battle with fallen angels is real, that the Bible is true and that prayer really can change things.
RUN TIME: 78 Minutes (Recommended Ages 13+)
VOD/DVD RELEASE: February, 2020
▶︎ See the companion film Beware of Angels, titled after Roger's last book and featuring the sobering account of the Halstead murder case and testimonies from former occultists.